Vacation Home Property Management Services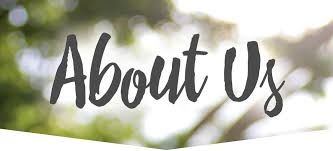 It all began in 2015 when we bought our first honeymoon cabin located in the beautiful and serene Timber Creek Trails South on a quiet cul de sac, surrounded by an acre of pine trees and hardwoods in Broken Bow/Hochatown Oklahoma. That purchase inspired the creation of a full-service property management company for select luxury vacation cabins. By developing a reputation for excellent service and upscale accommodations, Sweetwater Cabin Rentals has expanded to include several distinguished luxury cabins, each with its own signature design, atmosphere, and décor.
Each property is individually owned, yet the owners share a common goal: to provide a welcoming and comfortable cabin where couples, families, and friends can meet to relax, refresh, reconnect, and explore together. We have forged relationships with a team of housekeeping and maintenance professionals who treat each cabin as their own and support our desire to exceed each visitor's expectations. As lake enthusiasts, we are delighted to impart our knowledge about the local area, from the best things to do and restaurants to the most breathtaking landscapes.
Our goal has never been to be the largest management company in the area. Instead, we focus on helping our guests realize their own perfect retreat at our Sweetwater vacation cabins — one unique vacation at a time. Let us help you craft the perfect Broken Bow/Hochatown Vacation. Book direct through our website and enjoy the many perks and extra services that we offer our guests. As a bonus, you'll also avoid any extra fees or charges you may incur while using a third-party site. Take a look at our full selection of properties.