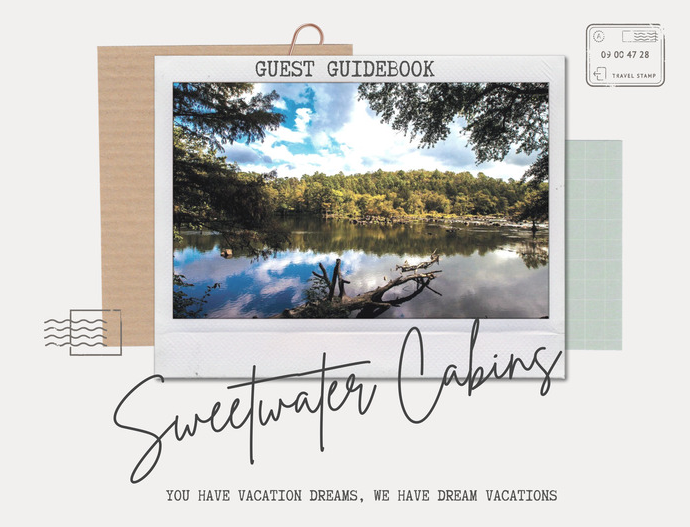 VIEW OUR NEW DIGITAL GUEST GUIDEBOOK!
---
CANCELLATION POLICY
CANCELLATION POLICY
Non-Refundable Deposit
When you place your reservation, you will be charged a 15% non-refundable deposit per cabin. This 15% deposit will be deducted from the balance of your reservation.
Remaining balance is due 30 days prior to your arrival and will be charged automatically to the payment method on file.
If you book within 14 days of your arrival date the entire reservation total is due and is nonrefundable.
Reschedules may be made with 30 days or more notice, please email Sweetwatercabins.com with your requested dates.
Cancellations made 30 days or more prior to arrival date will forfeit the 15% non-refundable deposit. Cancellations must be done by email only for our records.
Cancellations made within 14-29 days before arrival date will be refunded at 50% if the reservation was paid in full.
There are no dates changes or refunds made inside 14 days. Due to the nature of our business and commitment to individual cabin owners there are no exceptions to this rule.
We do not refund payments or adjust your reserved dates for weather-related events or other acts of God beyond our control.
If you purchased trip cancellation insurance, please review your policy, or contact the 800-number provided on your insurance confirmation.
If you booked through a third-party channel (VRBO/AirBNB/Booking.com) please review their policy for cancellations, refunds, and restrictions.